FR-
La photographie n'est-ce pas littéralement écrire avec de la lumière? Il me plait d'écrire la complexité de la vie. Derrière chaque image, en apparence simple et évidente, se dévoilent les strates de nos mondes. Cette complexité, elle peut être accueillie et montrée, sans écraser. A la fin, ce qui domine, la grande image, c'est la beauté.
Une journée idéale ? Un chalet en montagne, du café, la musique d'Ali Farka Touré, un air franc pour gifler les neurones et des oiseaux incitant à l'émerveillement.
La construction de ma personne s'est faite au travers de l'architecture et de la photographie. Curiosité, structure, patience et résilience. Et bien sûr, les meilleures leçons nous viennent des rencontres, notamment lors des workshops avec Andreas Bitesnich et David Alan Harvey, à Turin. Sans oublier ces grands auteurs qui sont ma première source d'inspiration : Antoine de Saint-Exupéry, Jack London et Pierre Rabhi.
Si je pense aux 3 moment-clé de mon parcours, je peux citer la construction du labo noir et blanc dans ma minuscule salle de bain en 2005, ma première expo solo d'Enjoy (à Verviers, Belgique) et la série en cours : Trésors
Quelques autres détails : études d'architecture à l'Université de Liège et de photographie à l'Académie des Beaux Arts de Liège (Belgique). Le livre « Terre de chiens », sorti en 2019, inaugure l'association étroite de textes et d'images. Je vis et travaille actuellement à Louisville, Kentucky, USA
En savoir encore plus ? voici la vidéo de l'émission l'ALBUM enregistrée en 2018 : https://www.vedia.be/www/video/culture/photo/-quot-l-album-quot-cedric-ballarati-photographe_97177_138.html
ANG-
"Photography is about writing with light, isn't it? My photography depicts the complexities of life.  In every picture, so elementary and obvious in appearance, the intricacies of our planet are unveiled. Even if it looks harder and harder to live with those layers of complexity, I want to surpass the overwhelming depression and keep the over massing beauty.
An ideal day? Probably begins in a mountain cabin with coffee and Ali Farka Touré music, brisk air for vivid thoughts and some birds calling for an astonishing morning ritual.
Architecture and photography studies helped develop my curiosity, structure, patience and resilience. However, the most genuine lessons came from photographers Andreas Bitesnich and David Alan Harvey workshops, in Turin. Other than that, great authors are my primary source of inspiration in life and include Antoine de Saint-Exupéry, Jack London, and Pierre Rabhi. 
So far the 3 artistic milestones are the first B&W lab I built in my tiny bathroom in 2005, the first solo show for Enjoy series (Verviers, Belgium) and the current work : Treasure. 
In case of interest, I got an education in Architecture in Belgium Liege University and in photography in Belgium Liege Art Academy. My works have been exhibited in group and solo shows from 2007 and my first photography book "Terre de chiens" was released in 2019. I'm currently living and working in Louisville, Kentucky, USA.  
---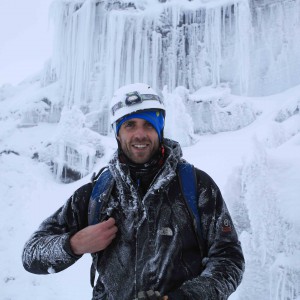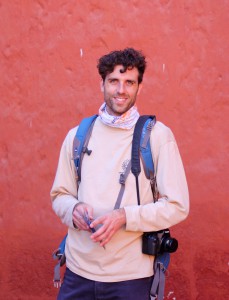 Art shows – selection
Variation of lights, group show 09/2022, Kore Gallery, Louisville, KY (USA)
Bob Lockhart and guests, group show 04/2022, Pyro Gallery, Louisville, KY (USA)
Enjoy, group show 01/2022, Kore Gallery, Louisville, KY (USA)
Terre de chiens, group show 10/2021, Festival Les Saisons de la photographie, Soumagne (Belgium)
Big Four Bridge Arts Festival, 09/2021, Louisville, KY (USA)
Moi et mon Vélo, group show, 08/2021, Biennale de photographie en Condroz (Belgium)
Enjoy, solo show 05/2021, Pinacoteca Universidad de Concepción (Chile)
Enjoy, solo show, 06/2018, Galerie ABC&Design Verviers (Belgium)
Enjoy, group show, 09/2017, Artists across borders in Gebouw M, Maastricht (The Netherlands)
Et vous à quoi rêvez-vous ? 03/2015, collaborative street art, Liège (Belgium)
Traces, solo show, 06/2008, Living Hotel, Chaudfontaine (Belgium)
Shouting Spaces, solo show, 05/2007, Labo/Galerie Hors Château (Belgium)
Biz-Art, group show, 09/2006, Galerie Extrapole, Liège (Belgium)
Selected Features